Kazuo IWAMURA
M.E., Architect-JIA/ARCASIA/UIA:
CEO, IWAMURA Atelier Inc.
Professor Emeritus, Tokyo City University (TCU),
Visiting Professor, Chu Hai College of Higher Education, Hong Kong
---
Magdalena PRECHTL-IWAMURA
B.A./Fine Art: Senior Director
Lecturer, FARBER-CASTELL ACADEMY at Itoya
---
Tomohito OKUDAIRA
M.E., Director, Registered Architect: Architectural Design
---
Kiyoshi MIISHO
M.E., Director: Urban and Project Planning & Consulting
Lecturer at Tokyo City University
---
Kanto IWAMURA
B.A., Architectural Design, Interior Design, Graphic Design
Lecturer at AA School
---
Keiko KASHINO
Secretary
---
Ryoichi ISHIZAKI
B.E., Partner, Registered Architect: Architectural Design
Lecturer at Kanto Gakuin University
---
Eriko MAKIUCHI
M.E., Partner, Registered Architect: Architectural Environment
Lecturer at Jyoshibi University of Art and Design


Short Biography of Kazuo IWAMURA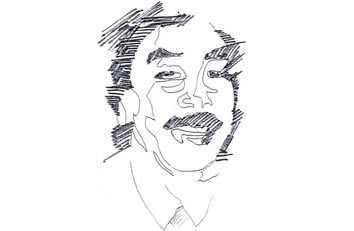 Born: 1948 in Kobe, Hyogo Pref., JAPAN
Nationality: Japanese
Languages: Japanese, English, German and French
Academic Career
1971: Graduated from Faculty of Architecture, Waseda University, Tokyo
1973: Graduated from Graduate School of Waseda University / M.E.(Architectural Design)
1973~1974: Scholarship in Paris, provided by French Ministry of Foreign Affairs (CoopérationTéchnique)
Professional Career
1974~1977:
Practices of urban and architectural design at Agence CANDILIS (Professor-Architect:
Georges Candilis), in Paris (1994~76) and in Athens (1976~77).
1977~1980:
Establishment of "AG5 (Arbeitsgemeinschaft für Architektur und Städtebau)" with 4 German architect-partners in Darmstadt, Germany (1977).
-Practices of town planning, urban and architectural design in Germany and Middle-East, mainly based upon ecological design approach of "Baubiologie (Building and Biology)".
1980~Now:
Establishment of "IWAMURA Atelier" in Tokyo (1980).
-Practices of urban and architectural research, design, implementation and consulting, based upon holistic environmental design approach through networking related experts or organizations according to project features.
-Major contribution has been the R&D of Symbiotic Housing Project.
-Lecturer of architectural and environmental design at 10 different universities, including graduate schools, in Tokyo, Perth (Australia) and Beijing
1998~2008:
Professor at Faculty of Environmental & Information Studies, Musashi Institute of Technology, Yokohama.
-Special subject: Environmental design for a sustainable future
2009~2014:
Professor at Faculty of Urban Life Studies, Tokyo City University (TCU), Tokyo
-Special subject: Urban dwelling design for a sustainable future
2014~:
Professor Emeritus at TCU,
Lecturer at Tokyo Institute of Technology (Tokyo, Japan) and
Visiting Professor at Chu Hai College (Hong Kong)